Modern fleet
Edit
The BLAD fleet is a hyper advanced fleet of extremly powerful ships. These ships are almost indestructable, litterally. They all have neutronium armor, except the twin shuttles. This protects them in such a way theat nothing, not even a freelancer ship, can harm them.
The new interstellar fleet include;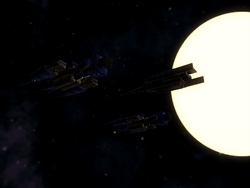 Stellar Succesion (supercarrier)
Spirit of Barcon (Supertanker)
Spirit of Tayya (Supertanker No-2)
The new carrier fleet;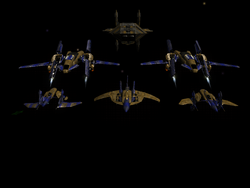 The new miscellous fleet
Antique fleet
Edit
The antique interstellar fleet;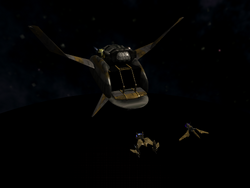 The antique Carrier fleet;
The antique fighter fleet;
Community content is available under
CC-BY-SA
unless otherwise noted.